Quality Management Services
Quality - the Strategic Advantage
quality
THE CRITICAL DIFFERENTIATOR
WR's highly certified and experienced Quality Management Team develops, standardizes, and improves quality management and business systems. Our customized plans focus on measurable results that build responsiveness and momentum for our clients.
Without an effective quality management system in place, an organization may incur the unnecessary cost of nonconforming goods or services. In addition, accreditation to a standard or model is often essential for specific customers and contracts.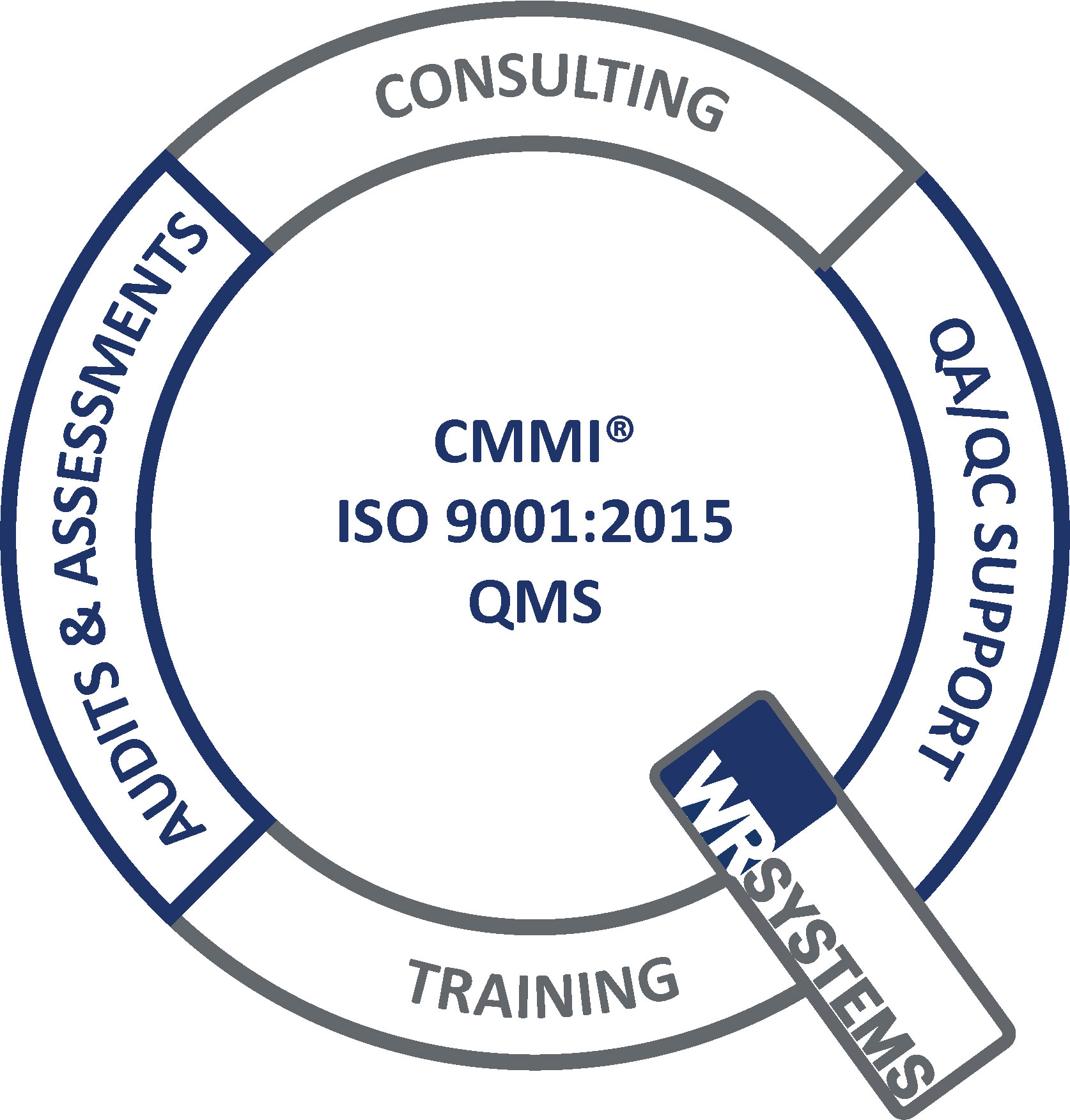 If you are interested in enhancing your organization through improved quality, performance, and efficiency, WR Systems can help – we provide consulting, training, appraisals, and audits.
Please note that currently, due to the COVID-19 situation, all services are conducted virtually.
WR's Quality Practice Team
recognized and certified experts
ISO 9001
CMMI®
Auditing
Organizational Excellence
Six Sigma
CMMC
Agile
Software Quality Engineering
Software Testing
Appraisals
Website Accessibility
Training
Quality Management Consulting
Quality Management System (QMS) Planning and Documentation
Process Improvement
Project Quality Assurance/Quality Control (QA/QC) Support
Audit and Assessment Support (ISO 9001:2015; CMMI®)
Training, Preparation, and Execution of Internal Audits and Supplier Audits
CMMI-Dev. Appraisals, v 2.0
CMMI-Dev. Three (3) day Intro course (v 2.0)
CMMI v 2.0 Training
CMMC Consulting and Services
CMMC-AB Registered Provider Organization™
         
Take your organization
TO THE NEXT LEVEL
APPRAISALS
As an ISACA Licensed CMMI® Partner, WR conducts formal appraisals for CMMI v 2.0 for Development (CMMI-DEV) , and CMMI v2.0 for Services (CMMI-SVC). Our certified CMMI® Lead Appraisers can assess your organization to determine its capability or maturity level, as outlined in the CMMI® model.
CMMC CERTIFIED
As a CMMC – AB Registered Provider Organization and approved Candidate C3PAO, WR provides a full range of consulting, training, and appraising services. Our CMMC-AB certified and DoD approved providers, trainers, and assessors can help your company better understand the new CMMC 2.0 Model, prepare for certification, or train your team for success.
CMMI TRAINING
We understand the value of using CMMI® to improve processes and develop better products and services. Our ISACA-authorized CMMI® courses and expert instructors will provide your company with the tools and techniques to implement what you learn.
CONSULTING
WR provides Quality Management services and consulting tailored to help you achieve YOUR goal of improving business performance.
Our experienced quality auditors; CMMI® trainers and appraisers; CMMC® consultants; ISO 9000 and process improvement specialists, are ready to make YOU successful.