Employee Story
Lance R.
Meet Lance, a maritime expert who works in W R Systems Ltd.'s (WR) GeoNavigation Technologies (GNT) lab as a Principal Software Engineer.
Waterways have always appealed to Lance. He spent many weekends racing sailboats and taking his family out for pleasure cruises. His passion fueled a 20+ year career in the maritime industry and has also aided in the advancements of WR's GeoNavigation Technology (GNT) labs.
As a Principal Software Engineer, Lance has worked on 'next-generation navigational products' with the GNT team. Specifically, he has helped develop GNT's DataHub software product.
"Datahub communicates out to sensors, to record weather, speed, or anything you might want data on, for route monitoring."
Lance says he has always been drawn to both charting and how the systems "talk" to each other with DataHub. A key benefit of DataHub is that it handles the details of communicating with sensors and allows the user to concentrate on the data.
sneak peek into
Lance's World
"The left picture is a picture of a client interface receiving sensor information from Datahub. DataHub talks to the sensors through a variety of interfaces like TCP/IP and UPD network interfaces and RS-232 serial interfaces. The client can be running anywhere on the same network as DataHub and receive the sensor information through an Application Programming Interface(API). The client can then use the sensor data as necessary."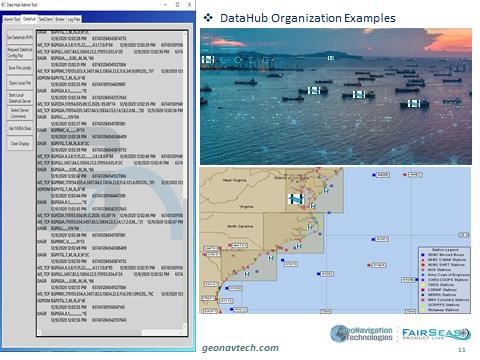 "The upper right picture shows a handful of commercial ships. Several running the DataHub software. On these vessels, DataHub is talking to sensors onboard the vessel and remote to the vessel. On board, it can be used to distribute the sensor data (GPS, AIS, INS, Speed Log, etc) to other onboard sensors and Electronic Chart systems."
Lance's passion for boating and profession as a Software Engineer intersect often. He has used software he developed on ships to chart out legs of a course. He has had countless opportunities to go out into the field to test out the products, enjoying all extra time on the waterways. "If you enjoy waterways, there's a lot of appealing work for that at WR." He has worked on the GNT project for nearly two years, and still feels like he's working in a "fresh environment with details to still learn."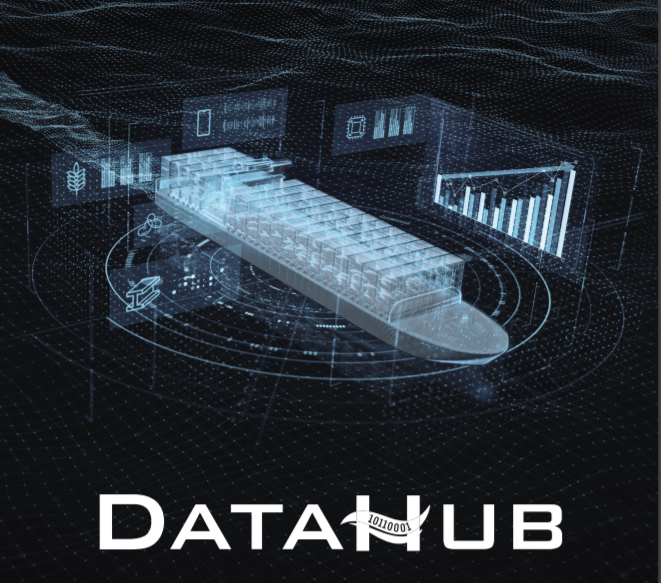 DataHub allows applications to connect to real-time navigation sensors and retrieve information using standard processes. End users can dynamically connect to vessel sensors to record and distribute data to other software applications. Using a modular design architecture, multiple DataHubs can be connected for a holistic presentation of vessel or fleet sensor data.
Read more on Datahub here